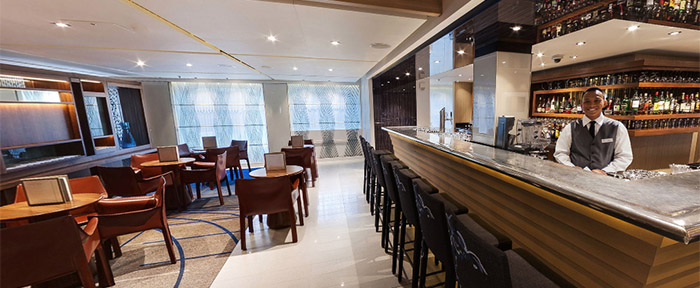 Friendly and Happy to Help...
The service on a Viking ocean cruise commences as soon as you check in. The staff are friendly and happy to answer any queries you have, particularly if you have not cruised before and are a little unsure of what you are about to experience.
After leading the river cruise industry for more than two decades, once on board a Viking ocean cruise ship you will find the same impeccable service that Viking have on their river cruises transferring over to their ocean cruises.
Their staff are put through a rigorous training process and the best are handpicked to be a member of the on-board team. The Captain hails from Norway, keeping alive the Nordic sailing tradition. The exceptional service is paramount particularly on a smaller ship. The ships hold 930 guests which are all adults. Viking own and operate all of their ships and with Viking it is all about the destination and the client.
Capturing the Small Details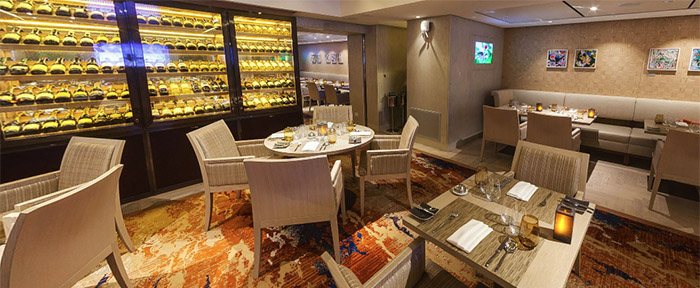 The staff cannot do enough for you; they will remember all the small details, from your name to what drink you ordered last night in the bar! A waiter will even remember what you had to eat previously and what your preferences are. The attention to detail is astonishing.
Always on Hand
The Cabin Stewards re-stock the cabins every morning and offer a turndown service every evening - There is even a pillow menu for comfort! If you are feeling a little peckish in your cabin, there is 24-hour room service provided if you fancy breakfast in bed, lunch on your veranda or a late night snack.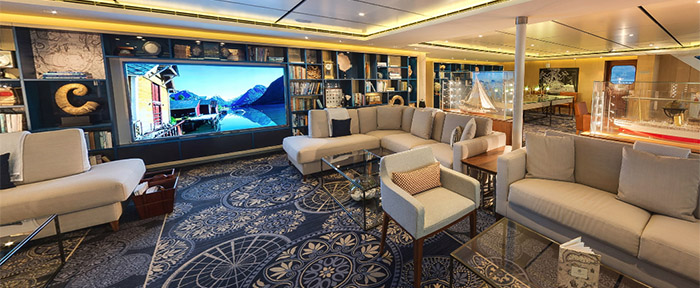 Guest Services
The Guest Services Desk is located on Deck 1 next to the Living Room. It is open 24 hours a day, and there the staff can make special arrangements for you to go to a museum, book concert tickets, or make a reservation at a local restaurant whilst in port. Galley and Bridge Tours can also be arranged. Guest Services are there to help you with any questions or concerns you may have.
Nothing Is Too Much Trouble
Viking pride themselves on their service and it is easy to see why when you cruise with them. Nothing is too much trouble for the staff and so many of their customers travel with them again time after time. Viking are voted the best across a number of awards year after year and their cruise ships deliver a seamless and consistent experience.