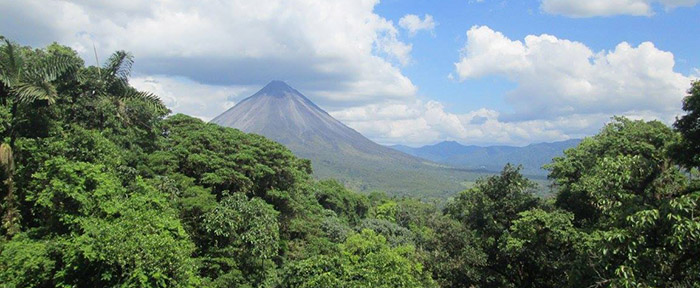 Costa Rica
Costa Rica has always been one of my dream destinations, looking through brochures and guide books at the all amazing wildlife Costa Rica looked like somewhere completely different to where I have ever travelled before.
Surely all these animals cannot be just on your doorstep, after a few days of my trip I realised they actually are!
I spent two weeks in Costa Rica, with a mix of a guided tour and a stay at the beach. There are many tour options for Costa Rica to suit everyone, with different lengths, interests and locations and various coastal stays to choose from.
Arenal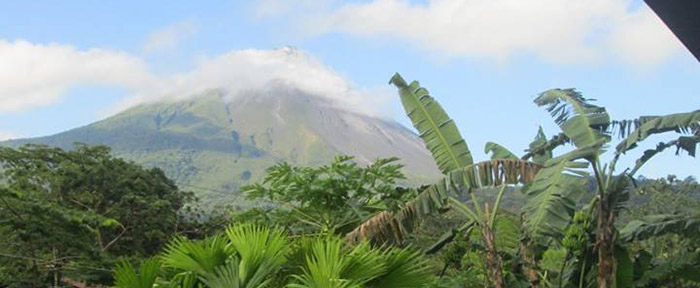 We stayed in Arenal for two nights, Arenal's impressive volcano is always in view. There is so much to see and do in this area, we did canopy walks in the tree tops in search of wildlife, we saw a baby Eyelash Viper and many different birds and lizards. We also visited Tabacon hot springs which is a selection of natural hot spring pools surrounded by rainforest, we even had a Jesus Christ Lizard run right across the water in front of us.
Other things to do in the area include horse riding, trips out to the wetlands (great for bird watching), zip lining and boat trips across lake Arenal.
Sarapiqui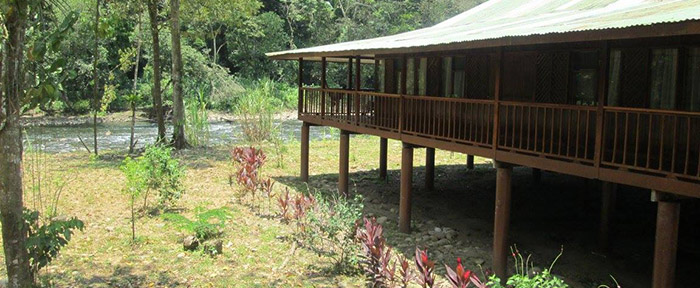 We stopped in Sarapiqui and stayed in a lodge right on the river front next to the edge of the rainforest. Our guide was great, he started with a walk of the hotel grounds and then in to the rainforest (you are only allowed to take guided walks in to the rainforest). He pointed out things we easily could have walked straight past, such as the tiny poison dart frogs just of the main pathway of the hotel. We saw a couple of Macaw and lizards with help of a telescope we also saw a sloth sleeping high up in the top of the trees and my first look at a toucan in the wild - just amazing!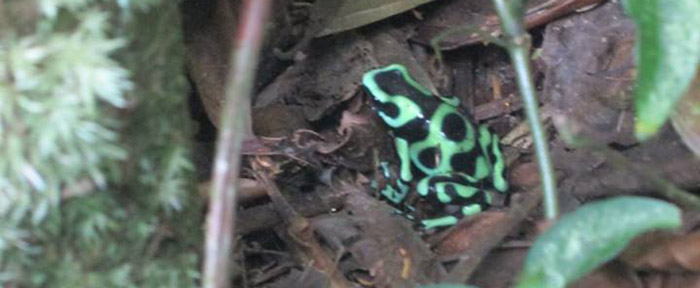 Tortuguero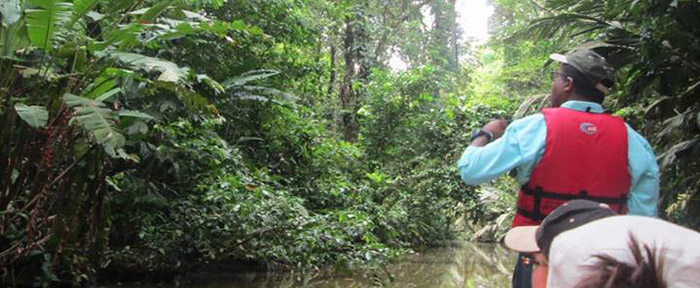 Located on the Caribbean coast and is only accessible by small plane or boat, we travelled by boat and were transferred through the network of canals to our hotel.
The hotels are all located along the banks of the canals and offer guided boat trips out along the waterways in search of wildlife. We saw monkeys, caimans, Jesus Christ lizards, countless birds and an anteater.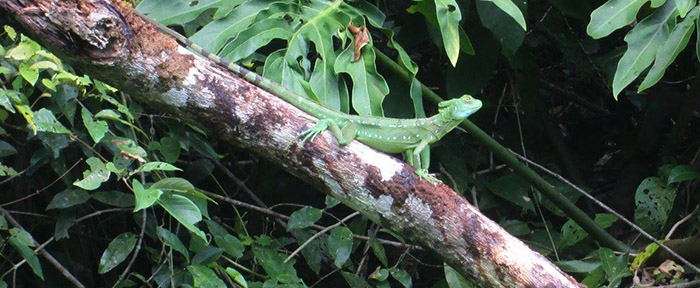 Back at out hotel just walking through the grounds we saw toucans, monkeys, Mud Crabs, a hummingbird and a sloth.
The small town is also worth a visit with small shops, a few restaurants/cafes and an ice cream shop. You can also walk along the beach in search of turtles, unfortunately we didn't spot any but they are normally seen March - June.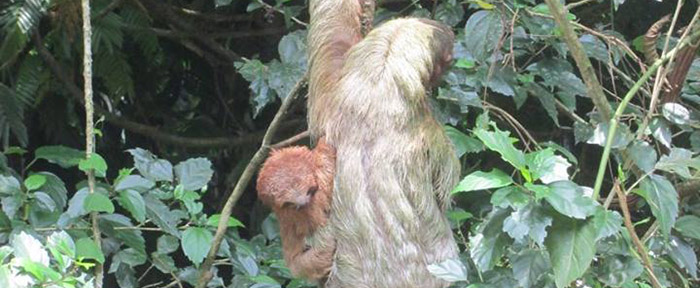 On the journey back to Tortuguero we stopped at a restaurant. After dinner, as we were getting back on the coach, we saw a mother sloth climbing down out of a tree with her baby. This was incredible and the group of us just stood there in amazement - who would have thought my best sloth sighting would be in a car park on the side of a road?!

San Jose
We spent one night in San Jose. San Jose is the capital of Costa Rica, it's a fairly small city but has plenty of restaurants and shops, as well as some museums and galleries to visit. It has a mix of old and new architecture, with some traditional Spanish style buildings in the centre side by side with the more modern. Just outside of San Jose there is much more to explore with cloud forests, coffee plantations and volcanoes.
Rincon de Veja National Park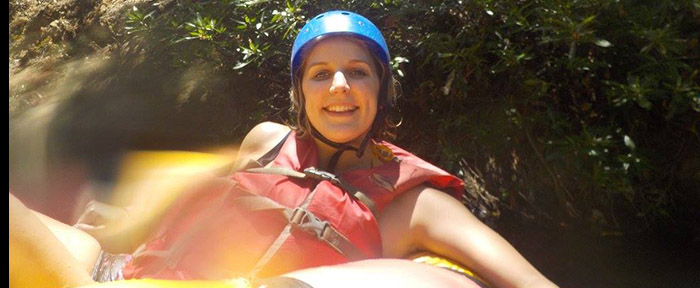 At Rincon de Veja we decided to go horse riding through the national park to the river where we would then go river tubing. It was very relaxing, just slowly drifting down the river with wildlife up in the tress above you and a new experience for me. Many more activities are on offer in this area.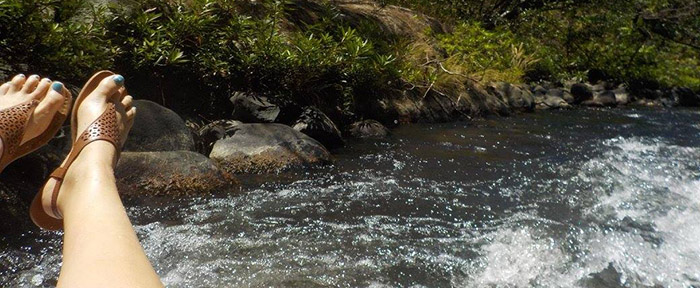 Summary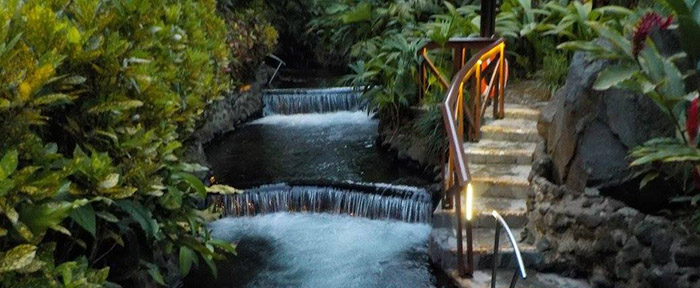 After my trip I realised Costa Rica offers something for everyone plentiful wildlife, countless activities/adventures and relaxation. Its small size makes it easy to explore and with its many rainforests, national parks and beaches you can go back again and again and see new things each time - I can't wait for my next visit!